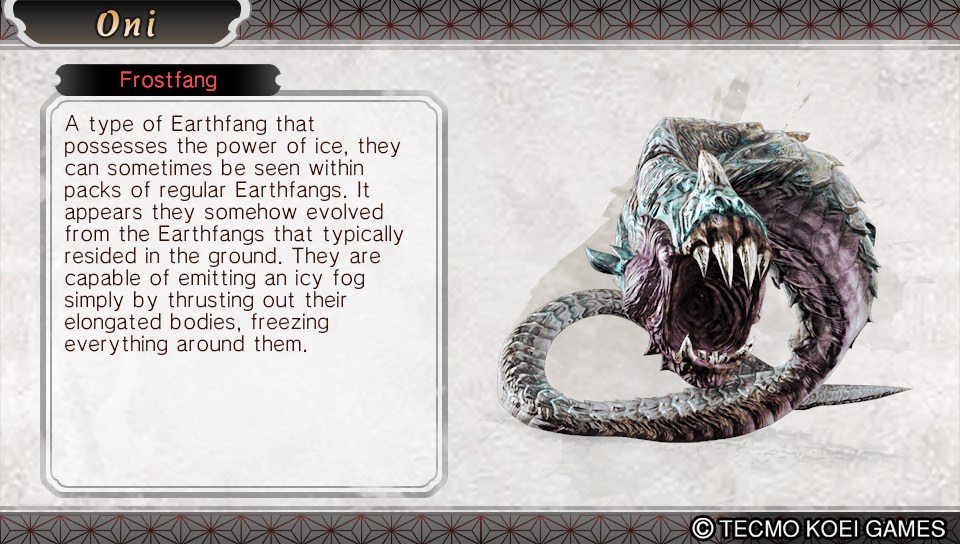 Materials
Normal
Item Name
Chance
Unclean hide
Very high
Soul serum
Low
Mysterious fang
Low
Elastic band
Very low

  

Expert
Item Name
Chance
Moonstone
High
Mysterious claw (L)
Medium
Elastic band
Low
Unclean hide
Very low
Location
In the blue stone active Single Player or Multiplayer to go on Phase Missions.
Frostfang: Single player/Multiplayer
Phase 2 - Mission 10
Phase 7 - Mission 15
Phase 8 - Mission 3
Ad blocker interference detected!
Wikia is a free-to-use site that makes money from advertising. We have a modified experience for viewers using ad blockers

Wikia is not accessible if you've made further modifications. Remove the custom ad blocker rule(s) and the page will load as expected.